Track Everything You Want To Know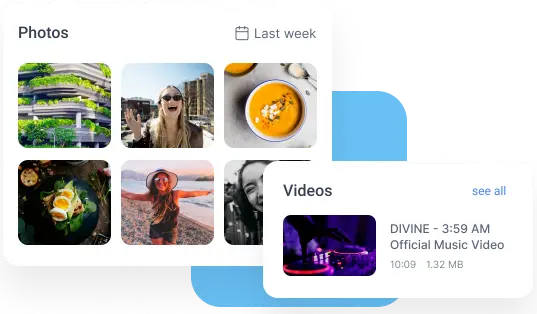 Track Android Phone Activity

You can read all the text messages sent or received, even the deleted ones.

Msafely can help you view all images and videos stored on the target device.

It's easy to get information on all incoming, outgoing, and missed calls, their names, duration, and the date and time they took place.

You can use Msafely to see all phone contacts and social app contacts with details, names, numbers, and emails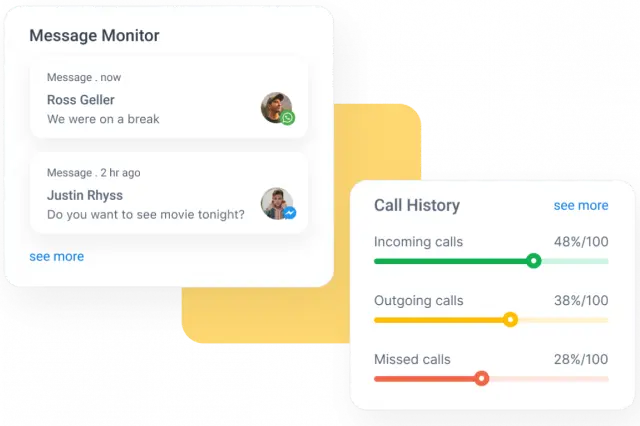 Track Android Phone Usage

Msafely enables you to track all incoming and outgoing Emails with the date and time.

Through Msafely you can know the installed applications of a target phone, including the installed date and time, size, and version.

You can view all browsing history to better understand the habits of the target device
Why Choose Us?

Easy connection
Msafely doesn't need to install any apps on the target phone. It provides the Cloud solution to track in real-time without touching the target phone.

Totally hidden
No app or icon appears on the target phone. Msafely is the only Android monitoring solution on the market that doesn't require the installation of an app.

The best price
You can enjoy the best of our monitoring services for the price of a cup of coffee.

24/7 Support
We are available to you 24/7.
If you have any problems when you use Msafely, please tell us.
3 Easy Steps to Get Started
01
Register a Msafely Account
Register for a free Msafely account with your valid email
02
Connect with a Target Device
Choose a suitable plan and connect the target phone with Msafely
03
Start Monitoring
Go to your Msafely Control Panel to start tracking the target device
We are Trusted by Users
We hope to hear more stories from you.
4.8
In fact, I wasn't convinced at first that it was really as powerful as the advertised features. I tried their demo before paying for it. Through it, I've gotten to know my daughter's browsing habits, and it's given us more things to talk about together.

Johnson
I have a very busy schedule. There is no time to take care of my children. In this recent time, there are some bad safety issues that happened in my child's class. I am very worried about my child. Msafely helps me to locate my child's address quickly. It helps me a lot.

Benjamin Smith
Our child is going through puberty and he is becoming more and more uncommunicative with us. Through it, I learned that my child felt the pressure of studying and that's why he became more and more silent. So I guided him and helped him to relieve his study pressure.

Liam Anderson